​Executive Board


​
President | Greg Burton

​​Greg Burton is a Senior in the Honors College here at USC, finishing up degrees in Psychology and International Studies. This is his fourth year with the mock trial program, and his second as President. He has also been a captain in the program, most recently for last year's A Team. Greg was a 2017-2018 All-Region Attorney, and has won invitational awards as both an attorney and witness. He hopes that Mock Trial, along with his job at the office of the SC Attorney General, will translate well into a legal career. Greg is incredibly excited for the 2018-2019 competitive season!
---
---

Vice President | Ben Mutton

Ben Mutton is a Junior in the Honors College majoring in Philosophy. This will be his third year competing in mock trial, and his second year on the Executive Board. Ben has served as a captain of the program's C and B Teams, and he is excited to help lead Team Black in the upcoming season! In the summers he spends his time working at a law & advocacy conference, mentoring high school students interested in leadership, the law, and mock trial. Find him on campus in a hammock during frequent study breaks!

​
---
Treasurer | Kyle Lang

Kyle is a Junior majoring in Business Management and minoring in Information Science. This will be his third year as a member of USC's Mock Trial Program and fourth year doing mock trial overall. Kyle is also a Student Government Senator and a Supplemental Instructor for MATH 111. In his free time, he enjoys cutting grass, procrastinating, and cheering on Gamecock athletics. Find him on campus riding his prized blue bicycle!​​ ​
​
---
Secretary | Bryn sluder

Bryn Sluder is a senior here at USC, studying Political Science and Theatre, and this is her fourth year in our program. Bryn helped start the first mock trial team ever at her high school. She competed at the Decatur, GA ORCS during the 2015-'16 as well as the 2016-'17 competitive seasons. In 2018, Bryn was excited to serve as a captain for one of the teams headed the UCF Charity Tournament. During the 2018 competitive season, Bryn also served as captain for our A team and won three Outstanding Witness Awards throughout the season. Bryn has enjoyed the last three years of USC mock trial to the fullest extent and can't wait to help assist in leading the program to another successful year!
---
---

Public Relations | Susannah mace

Susannah Mace is a Junior here at USC majoring in criminal justice and psychology. Susannah first started Mock Trial on high school team in Massachusetts and can't wait to start her third year on USC's team! Susannah also served last year as captain of our B Team! She loves being both an attorney and a witness and can often be found in the courtroom in a suit and fuzzy slippers. In the future, she plans to attend law school in Boston and start her career in law!​
​​
---
The Executive Board can be contacted by email at exec@scmocktrial.com
Powered by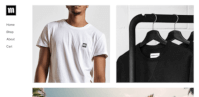 Create your own unique website with customizable templates.