Join Gamecock Mock
---
​Teams have been finalized for the 2017-'18 season, but there's always next year! We hold auditions each year, and we would love to see you in Fall of 2018! We hold 1-2 interest meetings in the weeks leading up to tryouts to share more information about the program, tryout specifics, and mock trial in general. Once finalized, those dates will be posted to the homepage.
​​
If you're interested in joining the program,
contact us
and we'll answer any questions that you may have! If you want an email reminder when audition season rolls around, we'll put your name on our email list. We look forward to hearing from you!
What To Expect
Tryouts are different depending on whether prospective members are interested in attorney roles, witness roles, or both. In general, they consist of an interview, an assessment of previous Mock Trial knowledge, and a demonstration of public speaking skills. Come to our interest meeting next Fall for the details!
Who Can Join
Mock Trial experience is helpful, but by no means required. In order to be considered, you simply need to be an undergraduate in good standing at USC in the Fall. We happily welcome students of all majors, as mock trial provides opportunity for growth and development that goes beyond the legal world. All grade levels are welcome, and per AMTA rules, students who graduate in the Fall are permitted to finish out the competitive year through the Spring.
What We Look For​
There are multiple practices per week, so members need to be able to manage their time well to handle Mock Trial alongside classes, jobs, and any other extracurricular responsibilities they have. We want students who are eager to learn, passionate about advocacy, and quick on their feet. Show us that you can deliver information with confidence & style, think logically, and present yourself professionally. Experience in mock trial, debate, theater, model UN, academic competition, etc. is worth mentioning.
Contact us at exec@scmocktrial.com
Powered by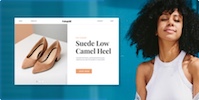 Create your own unique website with customizable templates.