Join Gamecock Mock
---
We have concluded our audition process for this year, but it's never too early to start thinking about next fall! Make sure to reach out to us if you're an incoming student who wants to get involved next year, or a current student who didn't get a chance to join this past season.
If you're interested in joining the program, make sure to
contact us
and we'll answer any questions that you may have! If you want an email reminder when auditions get closer, we'll put your name on our email list.
​We look forward to hearing from you!
What To Expect
Tryouts are different depending on whether prospective members are interested in attorney roles, witness roles, or both. In general, they consist of an interview, an assessment of previous Mock Trial knowledge, and a demonstration of public speaking skills. Come to our interest meeting for the details!
Who Can Join
Mock Trial experience is helpful, but by no means required. In order to be considered, you simply need to be an undergraduate in good standing at USC in the Fall. We happily welcome students of all majors, as mock trial provides opportunity for growth and development that goes far beyond just the legal world. All grade levels are welcome, and per AMTA rules, students who graduate in the Fall are welcome to finish out the competitive year through the Spring.
What We Look For​
There are multiple practices per week, so members need to be able to manage their time well to handle Mock Trial alongside classes, jobs, and any other extracurricular responsibilities they have. We want students who are eager to learn, passionate about advocacy, and quick on their feet. Show us that you can deliver information with confidence & style, think logically, and present yourself professionally. Experience in mock trial, debate, theater, model UN, academic competition, and similar activities is worth mentioning.
Contact us at somocktt@mailbox.sc.edu
Powered by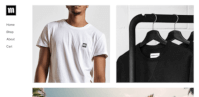 Create your own unique website with customizable templates.