How Does Mock Trial Work?
---
​The American Mock Trial Association (
AMTA
) releases a mock court case each August to all registered programs across the country. The cases alternate annually between civil and criminal trials, and take place in the imaginary U.S. state of Midlands. The facts of the cases are strategically balanced between the prosecution and defense, so that in each round the better presenting team should win. Competitors fill attorney and witness roles, preparing together as a team in order to present a sound & polished case at tournaments.
The case provided each year is well over 100 pages! It is filled with photos of physical evidence, legal documents pertaining to the case, and written statements, interviews, and reports from the various witnesses that can be called at trial. Throughout the season, AMTA updates the case with minor substantive changes to keep rounds balanced and competitors on their toes. Prior to the National Championship in the Spring, AMTA creates an entirely new case for the top 48 teams nationwide to re-learn and present for a chance at the national title.
Each round of a collegiate Mock Trial competition is comprised mainly of speeches and witness examinations. The Prosecution (Π) goes first at each individual step, the Defense (Δ) follows, and then teams proceed to the next step. First, teams address any pre-trial matters they have for the court. Second, teams present Opening Statements for up to 5 minutes, which aim to provide the jury with proper context for the remainder of the trial. Next, each team presents its case-in-chief. This consists of putting 3 witnesses on the stand, out of roughly 5 to choose from, and conducting a Direct Examination of each witness.

​During the opposing side's case-in-chief, teams get to conduct a Cross Examination of the witnesses called by the other side. Finally, teams give Closing Arguments for up to 9 minutes apiece. Closing Arguments address the facts brought out during trial, rebut damaging claims made by the other team, touch on the law relevant to the case, and wrap up the trial.
A typical Mock Trial round has 2 or 3 scoring "judges", and someone to act as the mock judge that makes any necessary in-round decisions. The scoring judges rate individual competitors (both attorneys and witnesses) from 1 to 10 on the various facets of trial detailed above in bold. At the end of the trial, the team with the highest point total wins the ballot of that judge. It is possible to win the ballot of one judge, but lose the other in the very same round. This counts as one win and one loss, rather than a tie. Ties are possible in mock trial, but only occur when a single judge gives both teams exactly the same point total. A team's Point Differential (PD) is simply their combined total score minus the combined total scored against them.

Combined Strength (CS) is a metric of the difficulty of a team's schedule at a given tournament. It is measured simply by adding up the total wins of the team's various opponents over the course of the tournament, even those wins that weren't earned against them. A standard tournament has 4 rounds with 2 ballots up for grabs in each, so a perfectly average team should earn a record of 4 wins and 4 losses. If a team faces perfectly average opponents throughout a tournament, they would end with a CS of 16 (4 wins per opponent x 4 opponents). CS is commonly the first tie-breaker in deciding tournament results.

Individual awards are not decided by scoring averages, but rather judges' ranks. In a given round, each judge will rank the top 4 attorneys and the top 4 witnesses in order on their ballot. A 1st place ranking earns an individual 5 ranks, a 2nd place ranking earns 4, and so on. The 5th and 6th best competitors in the round do not get ranked individually, and do not earn any ranks toward their individual totals. At a 4 round tournament with 2 scoring judges per round, the maximum possible rank total is 20 (5 ranks x 2 judges x 2 rounds). This is because Prosecution and Defense ranks are compiled separately, so as not to unfairly penalize competitors who compete as a witness for one side and an attorney on the other, or who only compete on one side of the case. Adding an extra two rounds (Π + Δ) or a third scoring judge will increase the maximum to 30. The cutoff for earning an individual award varies, but will almost always land somewhere between 15 & 19 ranks at a standard tournament.
In the Fall and Winter, programs across the country host their own Invitational tournaments. The organization of invitationals falls largely to the individual program, so they can range widely in field size, competitive difficulty, and structure. Aside from the scoring caveats explained above, however, individual rounds are generally conducted the same invitational-by-invitational.
In the Spring, AMTA solicits the help of roughly 35 universities nationwide (
UofSC included
) to host 3-tiers of tournaments to crown one winner out of almost 700 teams. These tournaments are overseen by AMTA and are made as uniform as possible for equality of competitive opportunity. In February, teams travel to specific
Regional
tournaments assigned to them by AMTA to compete for bids to the Opening Round Championship Series (
ORCS
). There are about 25 Regional tournaments per year, but only 8 different ORCS tournaments. 7-8 teams receive a bid from each Regional, cutting the pool down to 192 ORCS-qualifying teams. Each program may send a maximum of two teams to the ORCS level. At each ORCS tournament, there are 6 bids to Nationals waiting for the best of the best.
The National Championship begins by splitting qualifying teams into 2 equal-strength, 24-team divisions. Teams compete in a 4 round tournament among their division, with 3 scoring judges per round. The first place teams from each division then face off in a head-to-head round (with 7 scoring judges) to decide the
AMTA National Champion
.
At the close of each season, AMTA compiles the results of their tournaments and produces a
National Power Ranking
. AMTA calculates the rankings by considering
only
individual team performances at ORCS tournaments and the National Championship from the previous 3 seasons. All team performances from the same school are not combined in creating one program rank, but rather each team is ranked by its own merit alone. Invitational tournaments do not factor into the ranking. More recent results carry more weight than older results, and Nationals results likewise mean more than ORCS results. As each program is barred by AMTA from sending more than 2 teams past the Regional round, a program can only have 0-2 ranked teams. If a C team outperforms a higher team from their program and earns a bid past Regionals, they will be re-designated the program's B team for the ranking process.
Powered by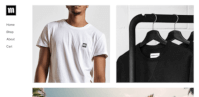 Create your own unique website with customizable templates.