Opening Statements



Opening Statements are your team's chance to introduce your case. You want to tell the jury your side's version of what happened. Give a little background, talk about the law and the burden, introduce your witnesses, and tell the jury what verdict you'll be looking for at the end of the trial. There are many different ways to deliver an opening, from cool and conversational to righteously indignant for your side. The golden rule is just not to be argumentative.
Closing Arguments

Closing Arguments are called as such because they're just that: arguments. This is the point in the trial where you take all the evidence and testimony that was presented and exaplain how it either a) helped you meet your burden as the prosecution/plaintiff, or b) caused the prosecution/plaintiff to fail to meet their burden if you are the defense. Again, there are many different ways to deliver a closing from a stylistic perspective, but this is the time to be strong and assertive, and maybe even a little dramatic.
Powered by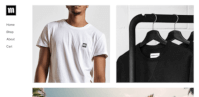 Create your own unique website with customizable templates.